After recently completing a tour alongside fellow Sheffield-based musicians such as Reverend and the Makers and The Sherlocks, Daz Cadwallander is currently riding a wave of popularity. Following the release of his single I Feel Alive earlier this year, it didn't take long for him to treat us to another captivating track. See You In The Afterglow captures the essence of 90s Britpop while infusing it with a contemporary indie flavor. In a recent conversation with Daz, I delved deeper into the creative process behind the single and explored why Sheffield's beloved venue, The Leadmill, holds such a special place not only in his heart but in the hearts of many Sheffield residents, including myself.
---
With regards to your latest single, See You In The Afterglow, I'm interested to know about the reception it has received thus far. How would you describe the response from your audience?
"It's been the most amazing week or so, I could have never imagined the response would be so big, it's opened up so many doors already and helped us gain so many new fans. It's been a dream."
Continuing the topic of your latest release, I understand that it's described as an
indie rock anthem, skillfully embodying the essence of the 90's Britpop era. However, could you share further insights into the genesis of this single and the creative process that brought it to fruition?
"I look to write songs within the moment, depending on a mood, a thought, a chord progression and mix them together and try to create something that I like the sound of. I was sat on the settee in Sheffield in 2022 when I wrote See You In The Afterglow, I didn't plan to write the song that day, I just had ideas running around my head and had to write it there and then. Then when I take the songs to the band and we complete them we often cross between 60's rock and roll, 90's rock and 00's indie and I like that because it doesn't just narrow the songs I'm writing into one category."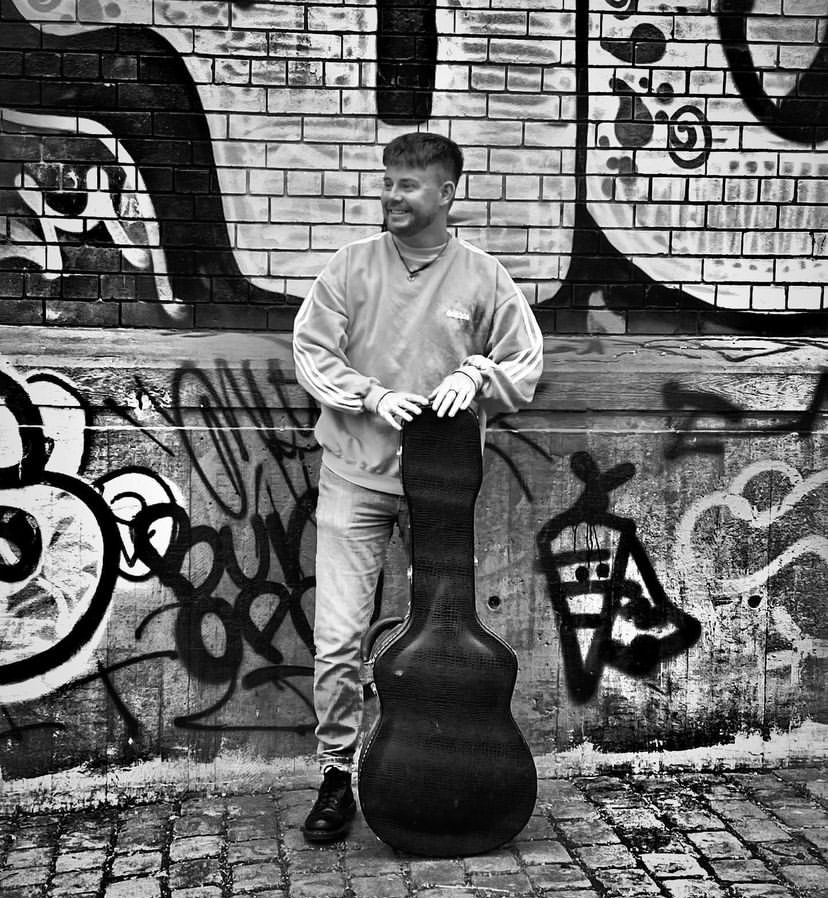 With upcoming headline shows scheduled at Gorilla Bar in Mexborough in September, culminating in your most significant live performance yet at The Leadmill in early 2024, how do you approach the preparation and anticipation for these shows?
"We seem to be riding a really strong wave that is growing in stature at the moment, we have some good momentum and every gig is getting bigger and better. The Gorilla Bar is expected to be a big gig and The Leadmill ticket sales are looking very strong considering its 6 months away. We have a big promotion plan in place with The Leadmill which we believe will grow our fan base to the next level."
As an artist who was featured in The Sheffield Star for your efforts to prevent the closure of the iconic live music venue, The Leadmill, earlier this year, how has this experience influenced your understanding of the significance of local music venues in the community? How do you view your role as a musician in contributing to the preservation and vitality of these essential spaces?
"It has certainly hit home. I always knew how important these venues were to upcoming artists. But seeing firsthand the support the campaign is having and hearing the effects The Leadmill closing would have on fans of the venue and artists such as myself has made me realise even more just how important it is. It's important for musicians to push this message and get it out there to everyone listening to make sure these venues stay a vital part of our lives and culture."
In the coming months, aside from the live performances we've discussed, what do you have in store for your audience?
"This is something I am very excited about. We have studio time booked in with platinum awarded record producers, lots of new music, new music videos and a surprise gig or two in the build up to The Leadmill"