Today marks the joyous release of Jonah Kagen's latest masterpiece, The Roads
Jonah Kagen, hailing from Georgia, is a talented singer-songwriter and guitarist who embarked on his musical journey at the tender age of six. With his debut EP titled Georgia Got Colder, released in December 2022 under the Arista Records label, Jonah has already made an impressive impact in the industry. Garnering over 200 million global streams, he has captivated audiences worldwide. Notably, he had the opportunity to support Maisie Peters on her US tour and currently boasts nearly 2 million monthly listeners on Spotify. Recognized for his remarkable potential, Jonah Kagen was featured on Shazam's prestigious 2023 predictions list. With an exhilarating and sincere approach to his multifaceted sound, Kagen unquestionably represents an emerging artist on a trajectory towards success.
Today release, The Roads, is a heartfelt track that serves as a testament to Kagen's talent, as he took on both the role of songwriter and producer, alongside the brilliant Ryan Hadlock (known for his work with esteemed artists such as The Lumineers, Brandi Carlile, Vance Joy, and Zach Bryan) adding his magic touch to the production.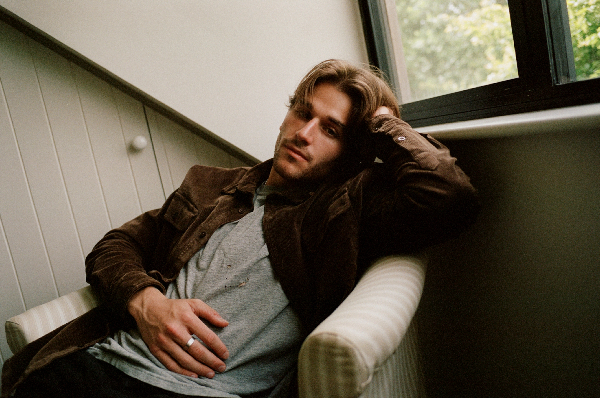 From the very first notes of gentle acoustic guitar, complemented by Kagen's soothing vocals, the song delicately unfolds into a mesmerising folk-rock symphony. Within the depths of The Roads, one finds a profound sense of nostalgia that stirs the soul. Kagen's poignant lyrics skill-fully capture the intricate emotions that arise during life's transitional moments. The melody intertwines with the introspective lyrics, creating a piece full of emotions that resonate deeply.
"The Roads is one of those songs I feel like I've been working toward for so long," Jonah shares. "It's the culmination of so much heartbreak, so much growing up, and so much learning. Some of my favourite lyrics and sounds I've ever created are in this song, and I think the story speaks for itself – I hope you can feel the years of emotion and human experience pouring out in it."
After his European tour with Anson Seabra, Jonah filmed the music video for The Roads in the stunning Cotswolds, Southern England. Directed by David Od, who also worked on Jonah's "18" video.